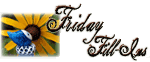 1. Wait! Wait, don't forget
to say a prayer before you guys start eating.

2.
I was being
followed
at once by
my brother just to make sure I was safe.

3. The trouble is
I am became busy looking for a house online.

4.
My parents live
many miles away.
5. With a faint pop our garbage can gave up!
6. Most of the time on a place that ha
s
cold climate it is shadowy and ominous
and snowy
sometimes.

7. And as for the weekend, tonight I'm looking forward to retire to bed early, tomorrow my plans include clean up the apartment, do the laundry and put them away afterward, and take my son to McDonald and Sunday, I want to
take a nap after church meeting.