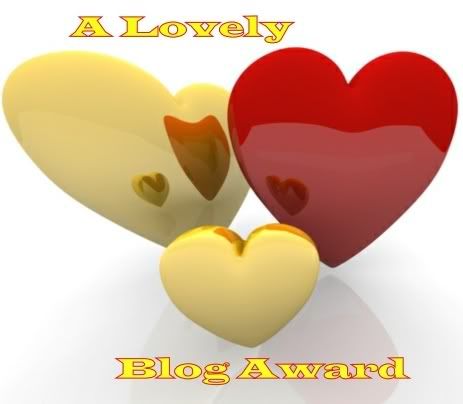 I have been very busy that I decided to post these awards from good friends later after everything with our move is settled; so far we are almost done with it, so here I am posting it now. I also would like to apologize to ALL those who tagged me with this :-)! I am pretty sure they understand my situation. Thank you guys for this one. By the way,

Amy

of Amiable Amy,

Shy

of Simple Happy Life,

Sweetiepie

of My Simple World,

Lisa

of Lisgold,

and

David

of Basicbloganomics where the kind and nice friends who are responsible why I posted this awards :-)! Thanks again, guys!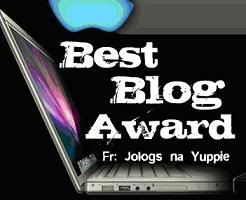 The rules are:
1) Accept the award, post it on your blog together with the name of the person who has granted the award and his or her blog link.




No objections to this one but it sounds funny that acceptance of the award is a must.



2) Pass the award to 15 other blogs that you've newly discovered. Remember to contact the bloggers to let them know they have been chosen for this award.

Now, I am tagging everyone who hasn't been tag yet; grab it, guys :-)!