I just visited Rose's blog and find this meme fun and so I decided to join. Anyway, smile can make someone happy; so keep on smiling, guys! Let us brighten someone else's life.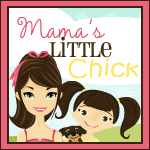 Many thanks to Mommy Hen for creating this meme.
This is my son and the picture was taken two years ago when we were living in VA. He tried this new formal/Sunday's dress I bought at Sears 50% off. He loves it as you can see on his smile :-)

Isn't it cute! My son looks like a little gentleman on this one.
Join us by clicking the badge above.